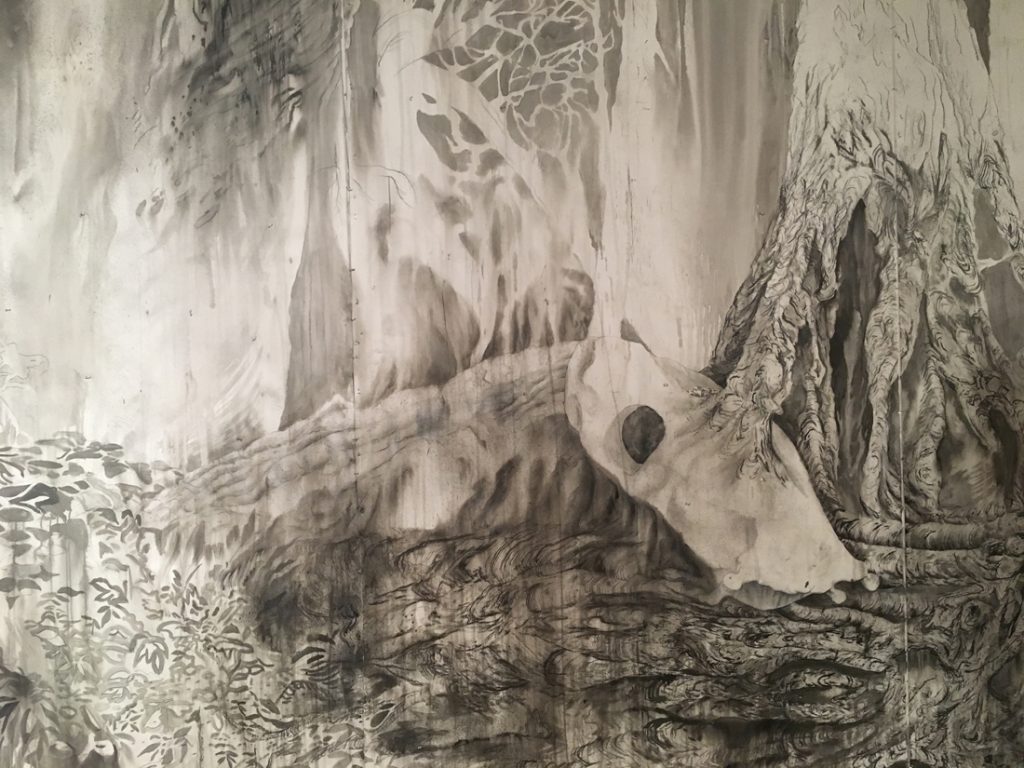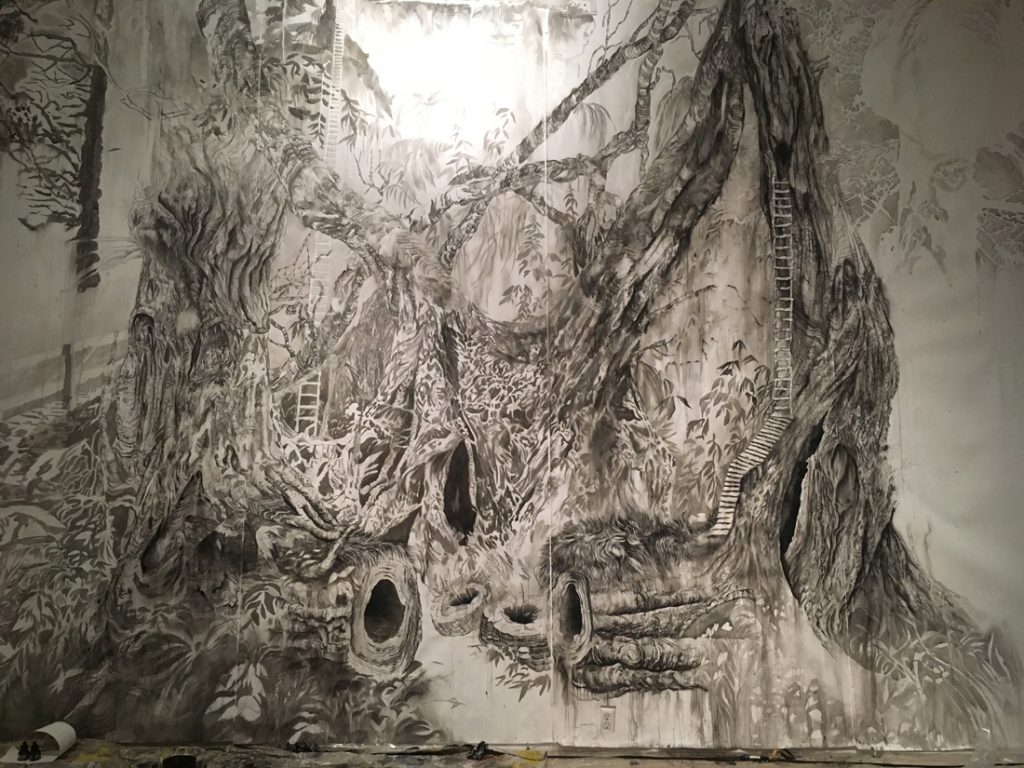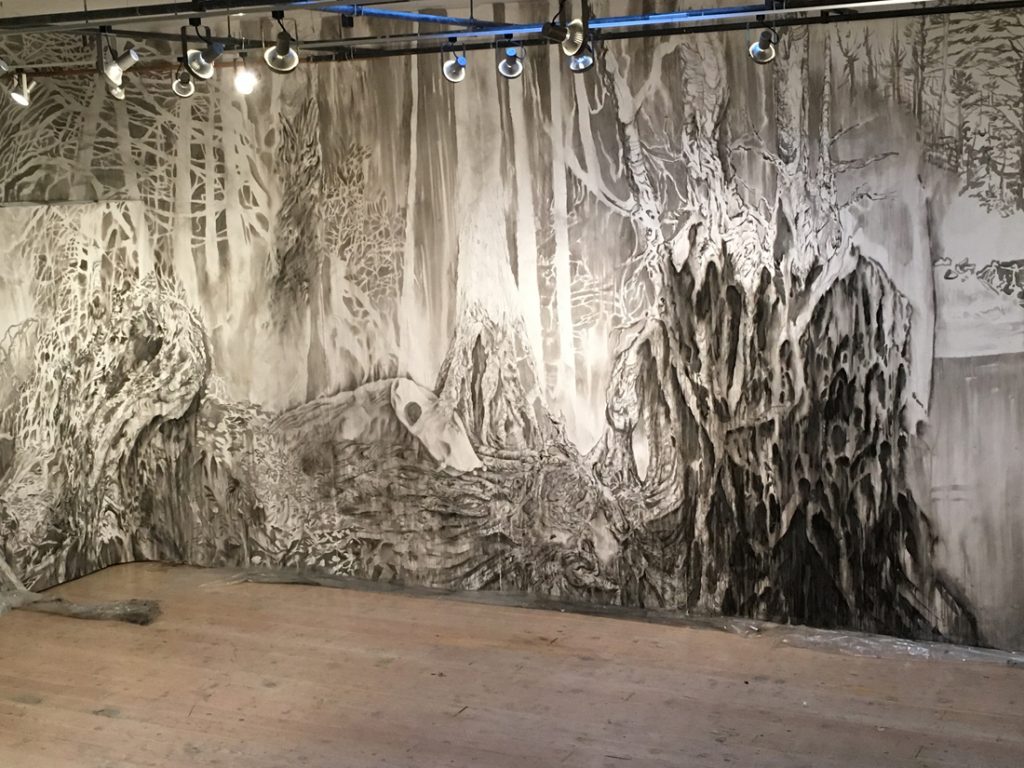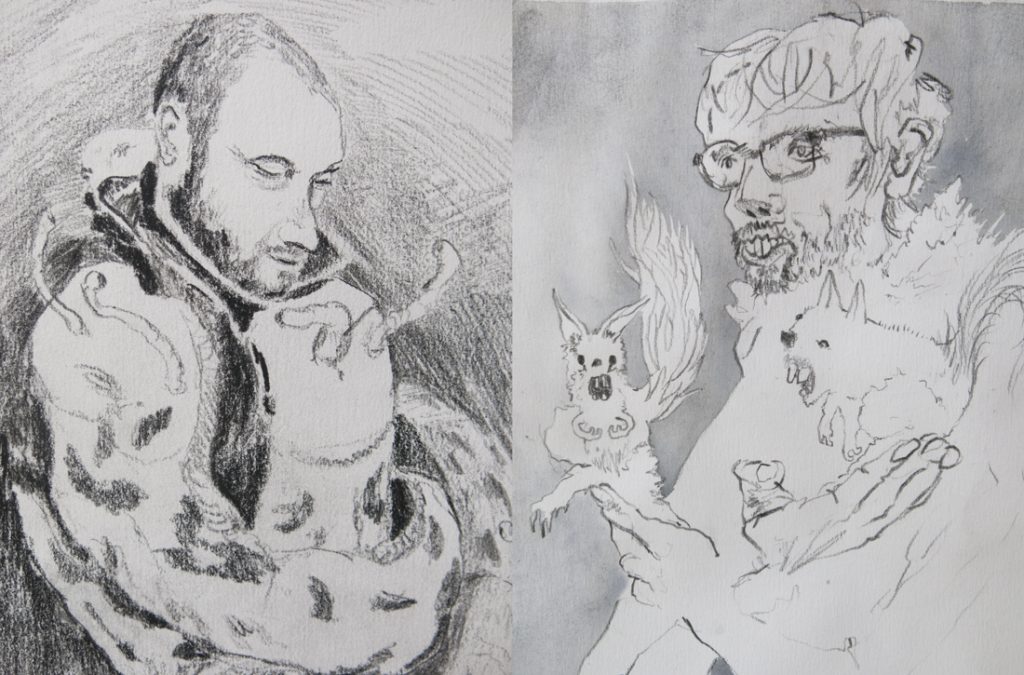 It starts in the wild lands of the West Coast Trail, where Holyoak and Shane will spend 10 days hiking to collect impressions, visual documentation, and to provoke their imaginations for a vast and immersive drawing that will cover the walls at Open Space.
During July and August, Open Space will transform into a space of flux and metamorphosis, mapping the tension between what is abundant and what is endangered, what is real and what is imagined, what is untempered contrasted with the effects of human  interruption. Animals, their habitats, and plant life will all be met with fantasty, and live in a newly imagined space.
You will lose yourself in the immensity of the drawn experience at Open Space. As artist Shane explains: "This shared world is one at the borderlands of wilderness and civilization, the real and the imaginary, deep time and the present".
Open Space invites you to the finissage (Closing Reception) of Jim Holyoak and Matt Shane's collaborative drawing installation Forestrial Brain. The installation is the culmination of an 8-day hike on the West Coast Trail, and a 6-week residency at Open Space. The enormous and immersive installation explores west coast forests and ecologies, steeped in fantasy and imagination.
The Closing Reception will begin at 7:00pm, with music to follow by Holy Oak and Hush Hush Noise (Lily Fawn and Eric Hogg) at 8:00pm. Please join us for an exciting evening with the artists and guests!
Gallery will be open to visitors as usual Friday August 25th and Saturday August 26th, 12-5pm.
Holy Oak will be in Victoria for an intimate one-night performance. This will be his first Canadian performance since the US release of his new album Second Son this Summer. Living between Montreal, Hong Kong, British Columbia, and currently Los Angeles, Neil Holyoak performs with a shifting band of roadshow vagabonds come together under the banner Holy Oak.
Holy Oak's new album Second Son is a captivating slow-burner. These electrified folk songs unfold in loose but vivid narratives of loss, hope and restlessness. Both plainspoken and strange, the deep unaffected vocals stand almost uncomfortably bare as the band plays like the ghosts of now skeletal country musicians.
Lily Fawn, performing as part of Hush Hush Noise, is a Victoria based singer and comic book author, her solo album Brightest, Darkest is based on characters and stories in her comic book, Brightest, Darkest, is a full-length release comprised of story telling ballads about baby snatching, woodland animals, deadly romance and fairy-tale nightmares.
https://www.facebook.com/HushHushNoise/
Photo & gif
credits: Mike Mclean