Jim Holyoak is a Montréal-based drawer and writer (born in Ann Arbor, Michigan, raised in Aldergrove, British Columbia,) currently in residence at the Booklyn Artist Alliance in New York. His discipline is comprised of book arts, ink-painting, and room-sized drawing installations. The subject matter of his work wanders the borders between perception and fantasy, the human and the non-human, deep time and the present. In parallel to his solo practice, Holyoak has orchestrated numerous collaborative drawing projects, often with fellow artist Matt Shane, and sometimes involving hundreds of people drawing together. Holyoak received a BFA from the University of Victoria, an MFA from Concordia University, and studied as an apprentice to master ink-painter Shen Ling Xiang, in Yangshuo, China. He has attended artist-residencies in New York, Los Angeles, Mumbai, Banff, The Netherlands, Finland, Sweden, Iceland, and throughout Norway. His work has circulated widely in Europe and North America, including at the Musée d'art contemporain de Montréal, the GEM Museum of Contemporary Art in The Hague, Tegnerforbundet (Drawing Association) in Oslo, bG Gallery in Santa Monica, the Latvian Centre for Contemporary Art in Rīga, and the Carnegie Mellon International Drawing Symposium in Pittsburgh. Holyoak's work was featured in the We Are Monsters issue of Border Crossings Magazine and the current Feminisms issue of Esse Magazine. Currently, Holyoak's is touring his (yet unpublished,) Book of Nineteen Nocturnes – a 500 page, hand-drawn graphic novel, 17 years in the making.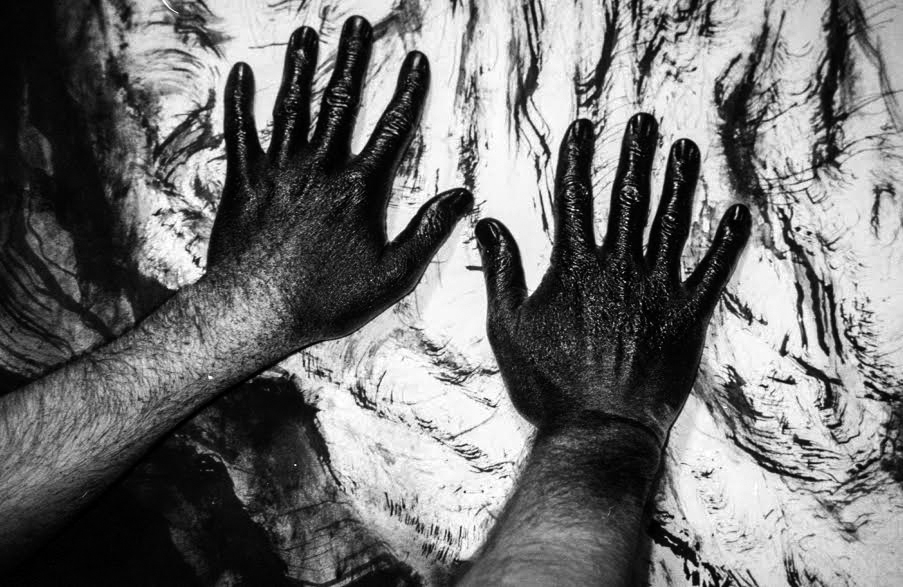 Jim est rêveur. Le jour et la nuit, éveillé ou endormi. Il doute que les humains et les animaux soient aussi différents que la plupart des gens le croient. Il n'a pas le meilleur sens de l'orientation, mais il suit tout de même ses intuitions. Même lorsqu'il planifie à l'avance où il ira, il finit par prendre un chemin inattendu. Il aime se faire surprendre par un paysage qu'il n'a jamais vu auparavant, par la rencontre d'une personne dont il ignorait l'existence. Il sait toujours en garder de bons souvenirs. Même si on sait qu'il n'est jamais très loin, il y a des jours où il est normal de se demander où il peut bien se trouver.
– Anne-Marie Proulx, artiste/commissaire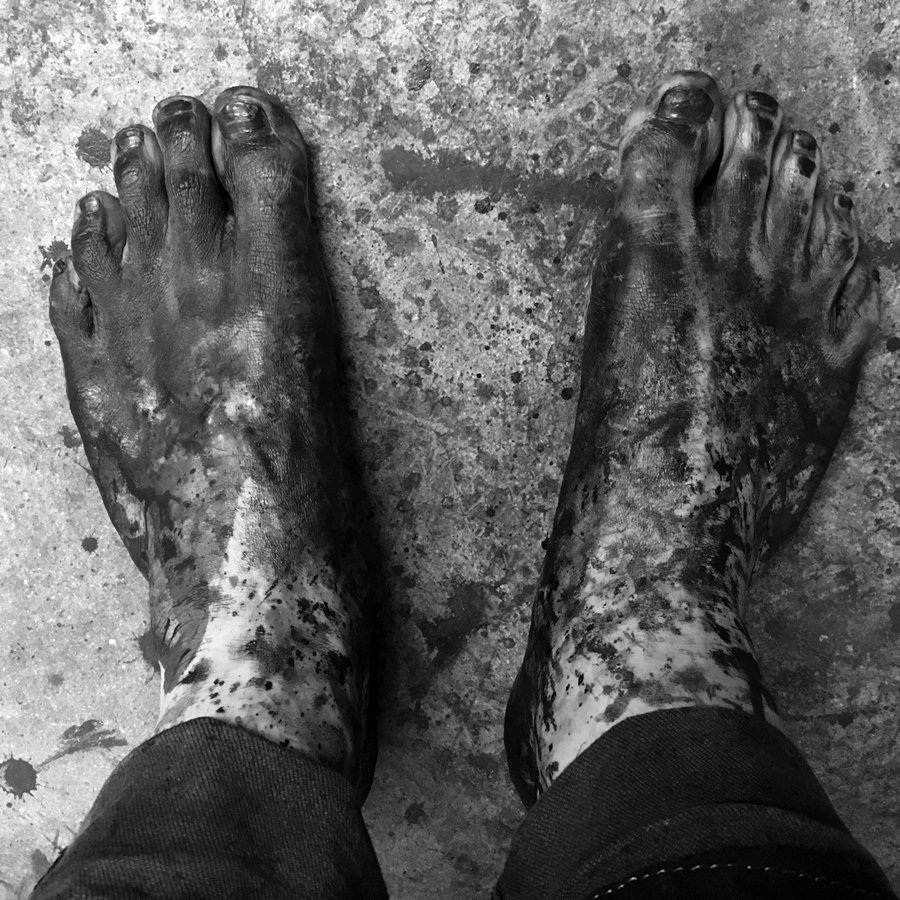 Jim Holyoak is an Earthling, from the Kingdom Mammalia, and of the species homo sapiens. During the time he is not awake, he is dreaming. Although he is generally terrestrial, Holyoak often dreams of being a marine mammal. He also dreams of being a flying fox, although cultural restraints usually require him to follow a diurnal sleep-cycle. When granted the opportunity, Holyoak has the tendency of staying up all night drinking nectar. Mainly, he requires oxygen, water, and vegetables to continue his activities.
*'Nowhereworlds: The Othered Ecologies of Jim Holyoak,' by Tracy Valcourt for Border Crossings magazine, issue 113: We Are Monsters: BorderCrossings_TracyValcourt_Nowhereworlds2015p.88-95
*Audio interview with Jim Holyoak and Matt Shane about their collaborative practice, conducted by author, Yaniya Lee, for Art Talks MTLl: https://arttalksmtl.podbean.com/e/episode-12-matt-shane-and-jim-holyoak/?token=6a5a71e8c71c2fe22ab6d5d8bed4d72a
*Travelogue of a drawing and trekking mission to Sikkim (Northeast India) with my little brother Ben, at the end of my residency in March 2016: http://www.tripp.in/?p=611